Richard C. Spain
Phone: 312-220-9112 x208
Richard Spain concentrates his practice in estate planning, real estate, trust matters, and corporate representation. A practicing attorney in Cleveland, Ohio for seven years, Mr. Spain returned to his hometown of Chicago in 1982. In addition to being an honors graduate of Lawrence University and a graduate of Case Western Reserve University's School of Law, Mr. Spain also earned a LL.M. degree in taxation at John Marshall Law School. Due to the firm's involvement in servicing the needs of individuals with disabilities, he is experienced in developing specialized estate plans for the elderly and for families with members who are disabled and has spoken on those topics for many consumer, parent and professional groups, including presentations for the Chicago Bar Association, the Illinois CPA Society, and the American Bar Association.
Mr. Spain has long been an active volunteer for various not-for-profit organizations. He is a past board member, officer or committee member of The Old Masters Society of the Art Institute of Chicago, The Arc of Illinois, The Hanover Condominium Association, Young Audiences of Chicago, Young Audiences of Greater Cleveland, The Chicago Youth Symphony Orchestra, The Fairmount Theater of the Deaf, The Singing Angels of Northeastern Ohio, Chikaming Country Club, and the Trustees of Reservations. He presently serves on the board of Chikaming Open Lands.
He is a member of the American Bar Association, the Chicago Bar Association, and the Academy of Special Needs Planners. The author of several articles on estate planning to benefit a beneficiary with disabilities, including one published in The Practical Lawyer, he is also co-author, with Theresa Varnet, of a manual on Home Control through Estate and Financial Planning, funded by the Illinois and Missouri Planning Councils on Developmental Disabilities. Married with two adult children, Mr. Spain resides in Chicago. Admitted to practice law in both Ohio and Massachusetts, Mr. Spain is currently licensed in Illinois.
---
Theresa M. Varnet
Phone: 312-220-9112 x212
Theresa Varnet has been an advocate for persons with disabilities for over 40 years. In addition to being a certified teacher, a licensed social worker and a graduate of the DePaul University College of Law, she is the parent of a disabled adult daughter. She has served as Social Services Director in a residential school for profoundly retarded children, Coordinator for a Special Education Cooperative and as a Citizen Advocacy/Disability Rights Coordinator. While living in the Sultanate of Oman, she assisted the Omani Ministry of Social Affairs in developing the first preschool program for children with handicapping conditions.
Ms. Varnet is an active volunteer in the National, State and local chapters of The Arc (formerly known as the Association for Retarded Citizens), Alliance for the Mentally Ill, and The Austism Society. She serves on the Board of Directors for Life Stream, Inc. in New Bedford, MA, and is a past member of the Developmental Disabilities Council in MA and KY and of the Governor's Advisory Panel on Special Education in KY. She received her Masters degree in Social Work from the University of Connecticut. Her experience includes extensive work in the area of in-service training with families, special educators, social workers and other professionals. She is a frequent speaker for volunteer and professional groups and has presented nationally at the National Conferences of TASH, AAIDD, The Arc, NAELA and NADS, among others. She is also the co-author, with Richard Spain, of Home Control Through Estate and Financial Planning, funded by the Illinois and Missouri Planning Councils on Developmental Disabilities. Ms. Varnet has been quoted on numerous occasions in national journals and publications, including Newsweek, The Chicago Tribune, Kiplinger Retirement Report, The New York Times, and the AARP Bulletin and Exceptional Parent magazine.
She is a member of the American Bar Association, the National Academy of Elder Law Attorneys (chairperson of Special Needs Law Section of NAELA) and the Academy of Special Needs Planners. Ms. Varnet is licensed in both Massachusettes and Illinois and divides her time between the Chicago law firm of Spain, Spain & Varnet P.C. and the Massachusetts office of Fletcher, Tilton & Whipple, P.C.
---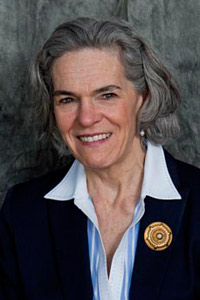 Nancy M. Spain
Phone: 312-220-9112 x209
Nancy Spain practices in the area of general and probate related law. Prior to moving to Chicago in 1981, Ms. Spain was engaged in private law practice in Cleveland, Ohio. Since relocating here, Ms. Spain worked in the trust department of the former Lake Shore Bank before practicing with the firm. She is a graduate of Connecticut College, with Distinction in her Major, of Case Western Reserve University's School of Law and has completed several courses in estate planning in the LL.M. program at John Marshall Law School.
An active volunteer in her community, Ms. Spain presently serves on the Board of Trustees of The Newberry Library.  She is a former board president of the cooperative in which she resides and was for  many years a member of the Junior League of Chicago and Glenkirk Association, advisor to various Family Service agencies in Lake County, and a board member of the Illinois Branch of the International Dyslexia Society (ORTON). She is a Charter Member of the Academy of Special Needs Planners and volunteers monthly to prepare and serve meals to homeless residents of Chicago. Ms. Spain volunteers as a pro bono Guardian ad Litem through the program at Chicago Volunteer Legal Services (CVLS). Ms. Spain is a member of the Chicago and Illinois Bar Associations. She has been actively involved in drafting legislation and working with state and local bar committees and state legislators to effect the passage of legislation involving probate and guardianship issues. In addition to speaking on guardianship and trust matters before state and local bar and bankers' associations, Ms. Spain counsels Chicago area corporate entities regarding their duties as legal guardian of a disabled person or as Trustee of Special Needs Trusts.